first off i'm back from china lol
second HNNNNGGHH there's something wrong with my main pc so ... commissions and kiribans .. and other stuff i'm supposed to do..... will not be done ...... OTL i'm typing this from my granma's netbook ... OTL
third....commissioners do not worry! ... i haven't been paid yet LOL anyways commissions will be closed till i fix the problem with my main pc ... below are the people lined up under my commission list and the progress i've done on it.
1.

x2 | B/W | unpaid | roughs done
2.

x2 |HB-c x4 | unpaid | reserved
3.

x3+3in1, ship | S | unpaid | reserved
lol see all unpaid XD neways commissions will be closed till i finish THESE + kiribans + other stuff i'm supposed to do .... but first i need to get my pc fixed OTL....that's all loool
tiny reminder LOL

opens tomorow~

---
OUR BOOK
SALTED
IS FINALLY AVAILABLE ONLINE o/
PLEASE CLICK THE IMAGE FOR MORE INFO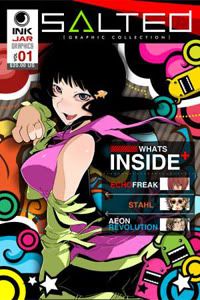 Manga Sized
Trade Paperback
Black & White
Page Count:
164
Contains the artworks of
=
Nokomento
~
RamLee
~
wickedmikel
*
wickedAlucard
Please check it out (ºoº)/
copypasta from *wickedAlucard

------------------
------------------
Commish Noko ♥



-----------------