;askdl;asdkasjd you guyssss i just opened them LOL
---
Last batch of commissions are done!
so now 5 slots are open for the month of February i know it's not Feb yet but i didn't wanna rush.. January's almost ending neways~
Also a new category has been added~ the Monochrome Painting category~
while i removed the Sketches category for now~~~~
Follow commission procedures~
(click image to go to commish page)
Slots for Feb

1.


2.


3.


4.


5.


6.

[link]
---

OUR BOOK SALTED IS FINALLY AVAILABLE ONLINE o/
PLEASE CLICK THE IMAGE FOR MORE INFO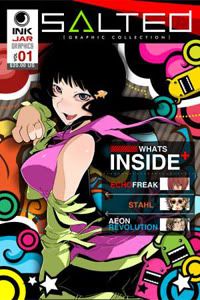 Manga Sized Trade Paperback
Black & White
Page Count: 164
Contains the artworks of
=Nokomento
~RamLee
~wickedmikel
*wickedAlucard

Please check it out (ºoº)/
------------------
------------------
Commish Noko ♥
-----------------